Chances are you may have heard about Mount Everest (the tallest mountain in the world), the terrible earthquake back in 2015, or even the Royal Massacre back in 2001, however Nepal is much more than that.
A travel to Nepal is rewarded with a lot of cultural experiences along with the chance to witness the natural beauty that is abundant in Nepal.
Nepal is small but diverse
Although a small, landlocked country in the middle of the two big giants, India and China, Nepal is beautiful and diverse in natural as well as cultural aspects. There are about 123 languages spoken throughout the country, with about 125 caste/ethnic groups reported in Nepal.
Nepal is a home for over 900 species of birds, 208 mammals and 5067 plant species. Nepal may be a small country, but she is blessed with diverse natural beauty and wildlife, and is a beautiful mixture of people of various religions, beliefs, castes and mother-tongues living together in harmony.
Greetings and social etiquettes
In Nepal, the most common way of greeting people would be joining hands together and saying 'Namaste'.
People mostly avoid physical contact but a handshake is acceptable. They also don't normally hug and kiss on the cheeks when they meet (but if you are really close to someone then it might be acceptable).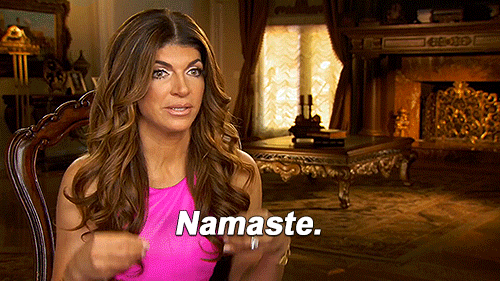 Here are a few other things to keep in mind:
Public displays of affection can be offensive to Nepali people
Don't share spoons or forks
Don't eat with their left hands and eat with their right hands
Take your shoes off before entering anyone's house, or temple
Make sure your knees and shoulders are covered if you are travelling some place outside Kathmandu
While Hindus don't eat beef you can still find beef dishes at restaurants
Know important local words
Hustling bustling across Nepal is beautiful yet hectic. There will be a lot of people who will try to persuade you into buying their products. There are also friendly people who will love to say hello to tourists.
Here are a few important local words and phrases so you can reply back!
Hello – Namaste
Brother – Dai
Sister – Didi
How are you? – Tapai lai kasto cha?
Reply to 'How are you?': I am good – Malai sanchai chha
What is your name? – Tapai ko naam k ho?
My name is .. – Mero naam … ho
Pleased to meet you – Tapai sanga bhetera khusi lagyo
Yes – Ho
No – Haina
Can you please help me – Kripaya sahayog garnuhos na
Happy Birthday! – Janmadin ko dherai dherai subha-kamana!
How much is this – Yesko kati parcha?
It's very expensive – Dherai mahango bhayo
I don't know – Malai tha chhaina
Thank you – Dhanyabaad
Learn to be okay with power cuts and slow internet
Blackouts are quite common in Nepal and although the scenario has changed and the power cuts have been reduced greatly, it's still 100% reliable so you shouldn't be surprised when you're enjoying the A/C and it stops working suddenly.
Most places that offer free wifi also are not reliable since most will have lower bandwidths. Mind you, Nepal is listed on #2 in top 10 countries with slowest internet. (#1 is Libya)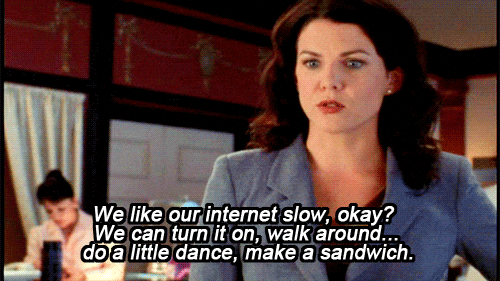 Vehicles drive on the left
Nepal belongs to those 76 countries in the world where vehicles drive on the left. The vehicles have a driver's seat on the right side and are supposed to stop or park on left side of the road.
If you want to drive in Nepal then make sure you drive slowly just in case!
Pollution
Like it or not, Nepal is heavily polluted in many aspects, with the capital, Kathmandu suffering from acute air pollution.
Wear masks when walking because the Kathmandu streets are pretty dry and dusty! Furthermore tourists should always drink bottled water, or mineral water; the tap water isn't fit to drink without boiling. Restaurants may also offer filtered water which can still make you sick.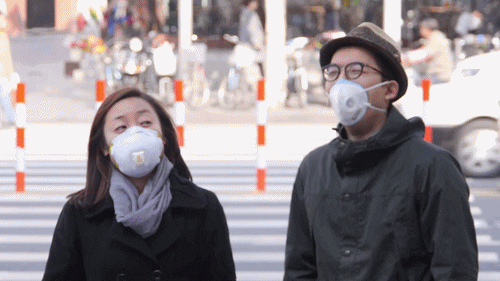 Traffic jams
Be prepared to sit in traffic for hours when travelling in Kathmandu. The peak hours are usually 9 to 11 and 5 to 7 pm. Traffic is lighter on Saturday but Sunday is a work day in Nepal so don't expect less cars on the road.
If possible spring for an air conditioned vehicle so the heat and dust doesn't bother you.
https://media.giphy.com/media/3o6Mb2Qgu6RbzYlByU/giphy.gif
Bargaining is common in Nepal
In Nepal, every child is taught to haggle and bargain to get a cheaper price in items. Nepali moms also love to bargain, and they will start with, "I'll give you 50 Rs for that" for an item that is priced at Rs 300! And that, my friend, is completely common.
In some cultures bargaining is frowned upon, but in Nepal street vendors and sometimes even shops actually expect you to bargain!
It's a smart move to take a local with you while shopping who can bargain for better deals. Oh, by that we remember, souvenir shopping is the best in Nepal. Interested? Find out which souvenirs are the best to buy in Nepal and where to buy them!
Trekking destinations
Trekking is filled with adventure and fun, and Nepal is an ideal destination for this. The country has a long list of worthy trekking destinations that you ought to try at least once.
Places you must visit
Nepal is a country with natural wonders and beauty. There are some places that you simply cannot afford to miss visiting to make your vacation even more beautiful. Nepal isn't described as 'a piece of heaven on Earth' for nothing!
Emergency numbers
Emergency numbers differ throughout the world, and Nepal has its own set of emergency numbers to go with.
Here's the list:
| | |
| --- | --- |
| Police Control | 100 |
| Police Emergency Number | 4228435 |
| Metropolitan Police Range (Kathmandu) | 4261945/4261790 |
| Metropolitan Police Range (Lalitpur) | 5521207 |
| Metropolitan Police Range (Bhaktapur) | 6614821 |
| Nepal Ambulance Service | 102 |
| Red Cross Ambulance Service | 4228094 |
| Bishal Bazar Ambulance Service | 4244121 |
| Paropakar Ambulance Service | 4260859 |
| Lalitpur Red Cross Ambulance Service | 5545666 |
| Nepal Government | 1234 |
| Fire Brigade | 101 |
| Tourist Police (Bhrikuti Mandap) | 4226359/4226403 |
Anything Else You Want To Know?
Is there anything that you wanted to know but we missed out? Feel free to drop your questions in the comments sections below and we will be more than happy to help you out!
Love,
TravelDevisers.com